[bgsection pex_attr_title="About Our Roastery" pex_attr_subtitle="Small batch, hand roasted coffees" pex_attr_undefined="undefined" pex_attr_style="section-dark" pex_attr_bgcolor="252525″ pex_attr_image="" pex_attr_imageopacity="0.1″ pex_attr_bgimagestyle="static" pex_attr_titlecolor="ffffff" pex_attr_textcolor="ffffff" pex_attr_height="" pex_attr_cssclass=""]Esselon Coffee Roasting Co is an artisanal, small-batch coffee roaster located in lovely Hadley, Massachusetts. With a solid 10 years roasting experience behind us, we emphasize Direct and Fair Trade coffees, supporting progressive economics in regional communities to develop some of the finest coffee beans grown on the planet. Our roaster is a 1969 Gothot, a classic drum roaster that's been in continuous use for nearly 50  years. We're also an award winning café and coffee wholesaler, offering a wide range of brew equipment and supplies, including La Marzocco, Rancilio, Fetco, Bonavita, Yama Cold Brew towers and the essential Pacific Barista Series. We also have a flexible, eclectic coffee program for your coffeeshop, café, museum or university.[/bgsection]
Meet the Good Folk at Esselon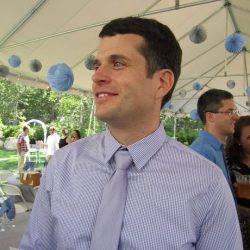 Mark
Shop Owner
Hadley farmer and French Press enthusiast, Mark's palate guides our entire coffee endeavor. Raised in the coffee tradition including campfire java and dad's morning brew, Mark is a resolute champion of our Gothot roaster and a devout fan of Ethiopian coffee in most any form.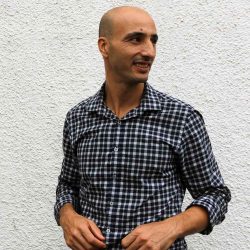 Adil
Lead Roaster
Trail runner, student of Judo, deeply philosophical, insanely dedicated to the craft of roasting and also, most importantly, a fantastic father to two very smart little children, neither of which know very much about coffee.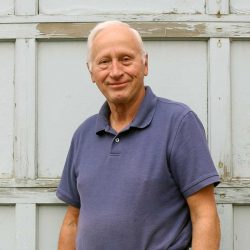 Richard
Roaster Emeritus
Our in-house McGyver, Richard once saved a week's roasting using an old vacuum cleaner. Woodworker, wine drinker and literal Jack of All Trades, Richard prefers a Sumatra French Press, cause it's as down to earth as he is.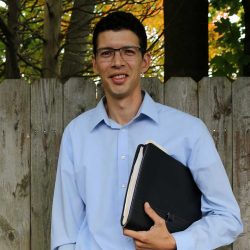 Ben
Wholesale Manager
Former gas station coffee drinker, now craft roasted aficionado, Ben is also a Camp Master dedicated to the craft of canoeing, fishing and setting things on fire. Focused on water ratios and grind settings, he's also ambidextrous with a French Press.